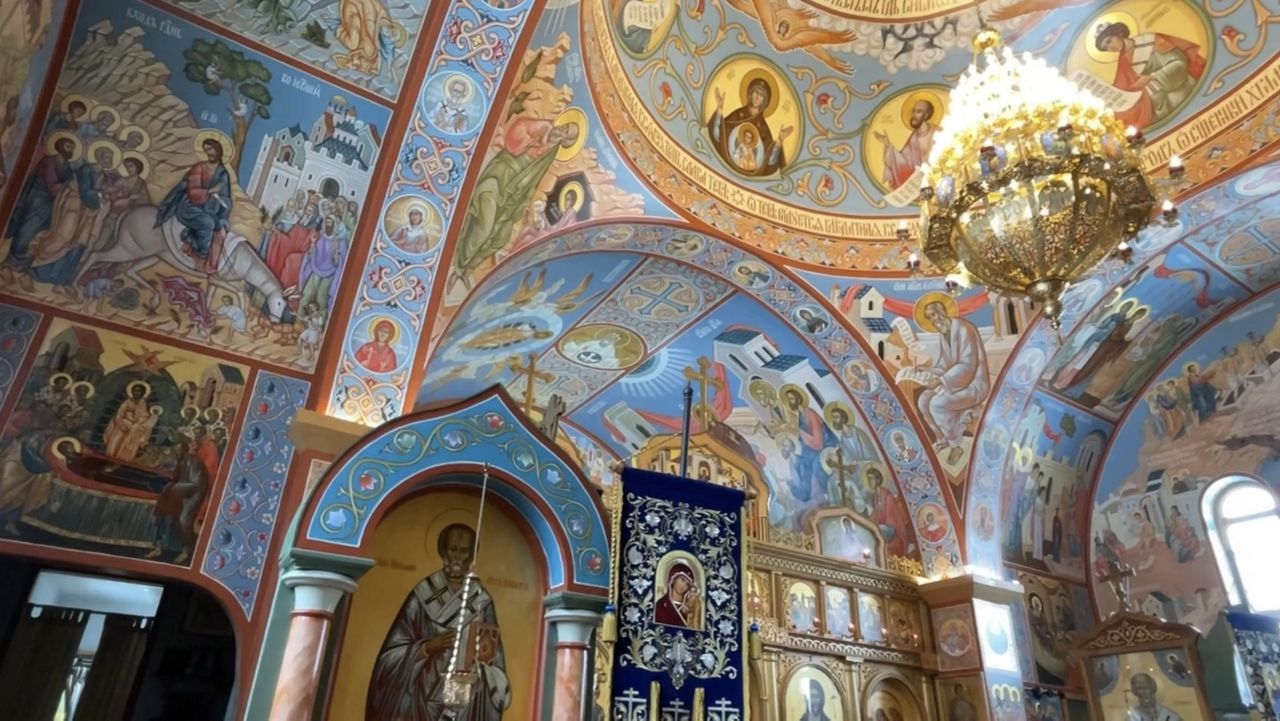 The focus is on prayer, not politics, at the Russian Orthodox Church
Members of Russian churches in upstate New York have been trying to navigate the ongoing war in Ukraine, sparked two weeks ago by the Russian invasion.
At the Nativity of the Mother of God, a Colonial Russian Orthodox Church, Father Alexis Duncan is working to create a welcoming environment in the place of worship during the difficult time for parishioners, who come from a variety of backgrounds.
"We have Russians, we have Ukrainians, Belarusians," Duncan said.
This is why politics is often irrelevant. But Duncan says the war in Ukraine has been hard to ignore.
---
What do you want to know
Nativity of the Mother of God is a Russian Orthodox Church in Colony
Parishioners include Russians, Ukrainians, Belarusians and others
His archpriest told parishioners to love each other and pray
---
"We tell people that the most important thing is to love each other and to pray," he said.
Duncan hopes the world will recognize that Ukrainians and Russians are suffering.
"And we realize that the powers that control the world don't control us," he said. "So we are not in a position to place blame or determine who is right or who is wrong."
Duncan said the parish is one of the few places people can come to see beyond the horror that is happening in their home country.
"It's our job to try to choose the right," said Duncan, who serves as rector and archpriest of the Colony Church. "Or at least choose the least evil."
"We are constantly bombarded with negativity," he said. "And here, everyone can come and share the joy. That's the important thing."