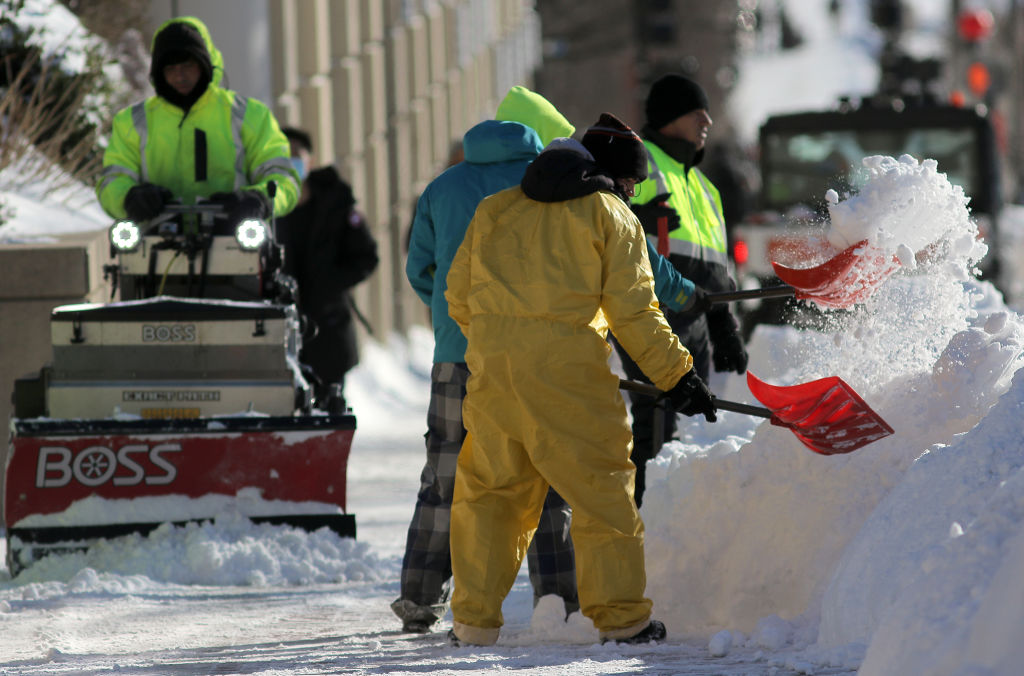 Snowfall forecast for Boston – NBC Boston
Snow began falling Sunday morning in parts of New England.
Some areas are expected to see up to half a foot of snow by the time the storm hits. Snowfall totals and the magnitude of the storm have increased from what was originally expected.
Here's a look at some of those snowfall totals for New England cities and towns as of noon Sunday, according to the National Weather Service:
Massachusetts
Franklin: 2.8″
Lexington: 3″
Mansfield: 2″
Dorchester: 2.5″
Methuan: 2″
Walpole: 2.1″
Lexington: 2.7 inches
Hopkinson: 1.9″
Sauge: 2″
North Grafton: 2.5 inches
Carlisle: 1.5″
Bradford: 1.7″
West Roxbury: 1.9″
Chelsea: 1.6″
Malden: 1.5″
Haver Hill: 1″
North Chelmsford: 0.7″
Lunenberg: 0.7″
Auburn: 1.5″
Eastampton: 0.5″
Monson: 2.3″
Hopkinson: 1.3″
Norton: 2″
Amesbury: 1.5″
Chin: 2″
Lexington: 1.9″
Wellesley: 2″
Lunenburg: 0.5″
Southwick: 0.3″
West Springfield: 0.5″
Belcherville: 1″
Chesterfield: 1.5″
British Pound: 0.5″
Taunton: 1″
Sudbury: 2″
Earth of Ash: 2″
Fitchburg: 0.6″
Lexington: 1.6″
Wellesley: 1.3″
Westborough: 1.7″
Cambridge: 0.9″
Connecticut
Wethersfield: 2″
Canterbury: 2.8″
Malborough: 2″
West Hartford: 2.5 inches
Tolland: 2.5″
Hebron: 1.8″
Simbury: 2″
Staffordville: 1.8″
Rhode Island
Scituate: 2″
Foster: 3″
Gloucester: 3″
West Greenwich: 2″
East of Greenwich: 2″
West: 0.6″