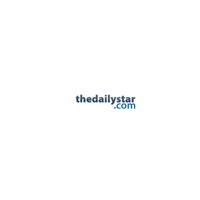 Religious News: December 18-19, 2021 | Community news
Service package for those who don't feel so happy
ONEONTA – A Blue Christmas Service will be held from 5 p.m. to 6 p.m. on Sunday, December 19 at Hill City Church at 1796 County Highway 48.
According to a press release, the service is for those who are going through a difficult time and as a result the Christmas season may be less than joyous for them.
Whether it's grieving the loss of a loved one, going through financial stress, a divorce or a finicky child, or feeling depressed and lonely, the service will provide a time to reunite with others who are also in difficulty.
The period of restoration and healing will include prayer and reflection and meditative and calming music.
Hill City is a non-denominational evangelical church.
Community invited to celebrate the holidays
DOWNTOWN – A community Christmas Eve celebration will be hosted by New Life Church at 6 p.m. on Friday, December 24 at the Foothills Performing Arts and Civic Center at 24 Market Street in Oneonta.
The service will include candles, Christmas carols, a children's skit and a Christmas message.
New Life is described as a Free Methodist Church. Prayers are offered from 6 p.m. to 7 p.m. every Wednesday and in-person or live services are held at 10 a.m. on Sunday.
Visit www.newlifeoneonta.com for more information.
Lutheran Parish Post Office Hours
The Lutheran Parish of Otsego County will be hosting the following Christmas Eve candlelight services on Friday, December 24.
* 6 p.m. at St. John's Church at 2546 State Highway 80 in West Burlington and St. Matthew's Church at 125 Main St. in Laurens.
* 8 p.m. at the Evangelical Church at 4636 State Highway 28 at Hartwick Seminary.
* 10 p.m. at the Atonement Church at 1, rue Center in Oneonta.
The Church of the Atonement will also be offering a Christmas Day service with Holy Communion at 10 a.m. on Saturday, December 25 and a New Year's service at 5 p.m. on Friday, December 31.
Church plans service for Christmas Eve
STAMFORD – The First Presbyterian Church at 96 Main Street in Stamford will be hosting a Christmas Eve candlelight service at 7:30 p.m. on Friday, December 24. A reception will follow.
Everyone is welcome. Parking is available behind the church.