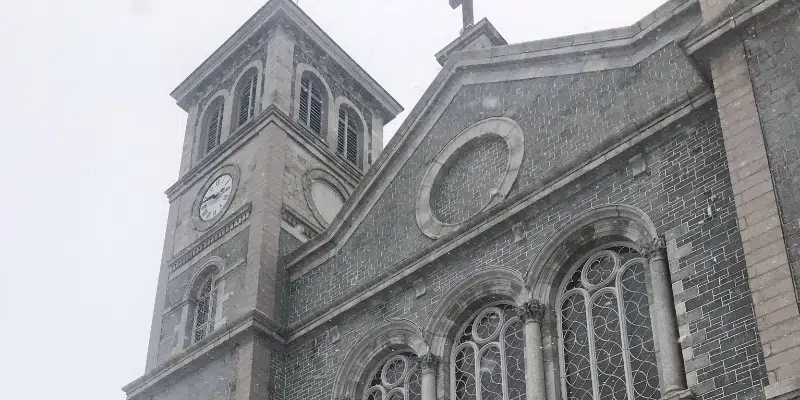 RC Church considers bankruptcy protection to settle abuse claims
Roman Catholic Archdiocese of St. John's says it may have to file for bankruptcy as it grapples with the resolution of sexual abuse complaints related to the Mount Cashel orphanage in the 1950s , 60 and 70.
In a message to all parishioners on Sunday, Archbishop Peter Hundt said the move would give the Church more time to complete the assessment of the value of all of its assets "as we develop a proposal for our creditors settle victims 'claims and creditors' debts ".
Several months ago, the Church announced that a team of counselors were working on a "major restructuring" plan to resolve the claims, estimated at millions of dollars.
In July, Hundt said it would involve downsizing and consolidation at the diocese and parish level, including the potential sale of the flagship Basilica of St. John the Baptist. The Archbishop's residence at Outer Cove and the Mount St. Francis property on Merrymeeting Road have since been put up for sale.
Hundt also acknowledged that efforts to raise funds to settle the claims would have a significant impact on everyone, but noted that the Catholic faith is based on more than just "bricks and mortar."
In April, the Church accepted responsibility for the abuses that took place at the Mount Cashel orphanage over 50 years ago.
The Newfoundland and Labrador Supreme Court of Appeal ruled last year that the Church was responsible for the abuse.
The Church has attempted to appeal the ruling, saying the ruling sets a precedent with "profound implications" for its future operations. But in January, the Supreme Court of Canada refused to hear that appeal, effectively exhausting all legal options of the Church.
It is estimated that the Archdiocese will have to pay millions in compensation, which will be shared by the four main plaintiffs who are now 70 and 80 years old, along with dozens of others. Some of the victims have died since the initial application was filed 30 years ago.
Further abuse charges and claims from the 1970s and 1980s were finalized in separate settlements in the late 1990s.