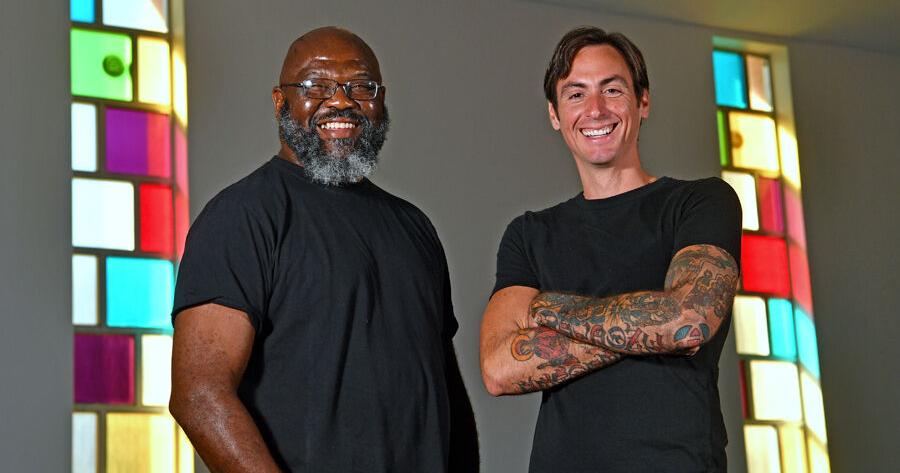 Churches Add Programs to Start New Year | News | The Daily Sun of the Villages
Places of worship in the region welcome 2022, as well as snowbirds that winter in and around villages, adding worship opportunities and introducing new initiatives to welcome worshipers to their shrines. The Wildwood United Methodist Church launched what it calls a "multicultural" service on Jan. 2 and will continue at 11 a.m. on Sunday. The service was designed by Reverend Michael Beck, senior co-pastor of Wildwood UMC, and associate pastor of the church, Reverend Eric Wilkins.
"I've known Eric for several years," Beck noted. "I am happy that he is involved in this initiative.
Wilkins said the multicultural service is based on the second chapter of the Acts of the Apostles, where everyone became filled with the Holy Spirit and began to speak in other languages.
"The service is a safe place for all cultures," he added. "We are not trying to imitate other churches, but rather it can be an opportunity for different people to come together and worship God as they see fit."
Beck, who is celebrating his 10th birthday at Wildwood UMC this year, said the multicultural service comes at a time when the church continues to change. When the church was founded in 1882, Beck noted, it was a congregation that supported slavery.
"It wasn't until the past six years that we had our first black church member," he said. "But we made inroads thanks to, among other things, our Fresh Expressions initiative, where we took the church to tattoo parlors, restaurants, dog parks and other places where people weren't. comfortable setting foot in a sanctuary. "
Another big milestone came in 2018, when Wildwood UMC merged with the Remnant Fellowship Worship Center in Wilkins.
"Since joining the Wildwood UMC family, I have seen a growing interest in our church, especially from those who call The Villages home," said Wilkins. "We hope that the multicultural service will continue this trend. "
The Lutheran Hope Church launched its weekly Compline service last Wednesday and will continue to run the service at 6 p.m. on Wednesdays at its central campus at The Villages until Lent.
"The Compline Service is a 'night service' that lasts about 20 minutes where we sing, pray and read scriptures," said Reverend Jon-Marc MacLean of the Lutheran Church of Hope. "In the winter, or during the 'dark' months of the year, we change our weekly prayer service from Vespers, which is an evening prayer, to Compline, which is a night prayer."
St. Vincent de Paul Roman Catholic Church in Wildwood has added a sixth weekend mass to accommodate the snowbird population. The service, at 2 p.m. on Sunday, launched on December 26 and is expected to last until spring.
First Baptist Church of Oxford is changing its Sunday schedule by 15 minutes this year.
"Our first Sunday morning service was moved from 8:15 am to 8:30 am," said Sally Guerette, advertising coordinator for First Baptist Oxford. "We also have a Sunday school at 9:30 am and a second worship service at 10:30 am"
And the Live Oaks Community Church will welcome its snowbirds in style on January 14-16 with a series of events, including the unveiling of its new expansion at its Woodridge campus in Oxford, as well as two concerts featuring musician Steve Green. .
And while there are many reasons why places of worship in the area are celebrating the start of the New Year, there are concerns about the omicron variant causing a further increase in COVID-19 cases in Florida. Many places of worship in the region change schedules and actions if necessary.
In Oxford, the United Church of Christ at The Villages reinstated several protective procedures in response to the omicron.
"Everyone, regardless of their immunization status, is encouraged to wear a mask in the building," said Rev. Joe DiDonato of UCC Villages. "Please stay social distance from each other in the building, and donations will only be collected in the lobby collection box. We will not pass the plate ", and the time of communion was also interrupted.
Wildwood UMC is keeping a close eye on the omicron variant, said Beck, who also runs Living Room Church on Facebook.
"When the delta variant calmed down, we saw a decrease in attendance at salon church events," he said, "but now those numbers are increasing as the omicron grows. installed."
Principal writer James Dinan can be reached at 352-753-1119, ext. 5302, or james.dinan@thevillagesmedia.com.