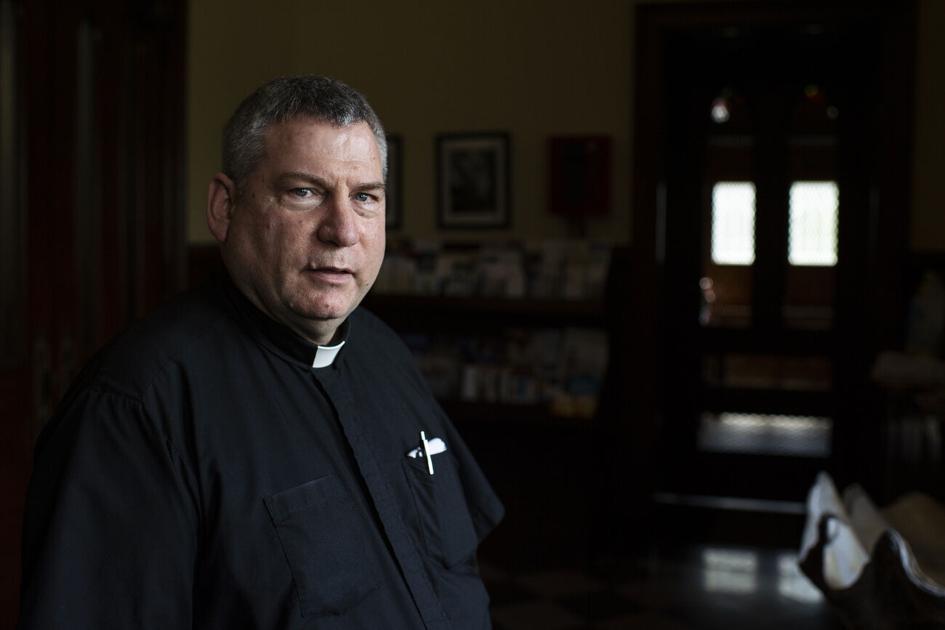 Three related Catholic parishes of Watertown will be named the Parish of the Blessed Sacrament | Perspectives of Faith
WATERTOWN – The Pastoral Council of three Catholic parishes has announced that it has chosen "The Parish of the Blessed Sacrament" as the name for the recently linked parishes.
Each existing parish – the Sainte-Famille, Saint-Patrick and Saint-Antoine churches – will retain their names and identities and will be places of worship in the parish of the Blessed Sacrament, said Reverend John M. Demo, pastor of related parishes. , in a press release. .
Notre-Dame du Sacré-Coeur, Watertown's fourth parish, is not part of the amalgamation. Although it is a parish in the Diocese of Ogdensburg, its staff is made up of missionaries of the Sacred Heart and not of diocesan priests.
"The Blessed Sacrament is the body and blood of Jesus Christ and his real presence in the form of bread and wine," said Father Demo in his statement. "The name celebrates this important belief among Catholics and proclaims our faith and confidence in our Savior, Jesus Christ."
Father Demo had been Pastor of Holy Family in Watertown since June 1, 2019. On July 8, 2020, Bishop Terry R. LaValley announced that Father Demo would become Pastor of St. Anthony's and St. Patrick's in addition to Holy Family. Father Demo was officially installed by Bishop LaValley as pastor on August 30, 2020, during a Saint-Patrick's Day mass.
The merger of the three parishes was first announced in 2016 when Bishop LaValley accepted a proposal from a local study group for a pastoral plan for the parishes. He was part of the Pierres Vivantes diocesan initiative. The Living Stones planning committee presented a parish layout plan to Bishop LaValley in August 2016. This plan included suggestions for the association or amalgamation of certain parishes in the diocese. The proposal to merge the three parishes of Watertown was part of that plan.
Similar mergers and the adoption of a single name have already taken place in Plattsburgh, Malone and Massena.
"We will begin to call ourselves the parish of the Blessed Sacrament in the near future," said Fr Demo. "The actual merger is still a long way off, but we have already started to act as one parish. "
The pastor said the pastoral council includes elected representatives from the three churches and the churches have shared a business office for several years. He said the parishes previously combined their Catholic youth training, their Christian initiation process, their weekly newsletter and many liturgical services. Some ministries in the parish have recently moved into the former St. Patrick's School on Massey Street, the pastor said.