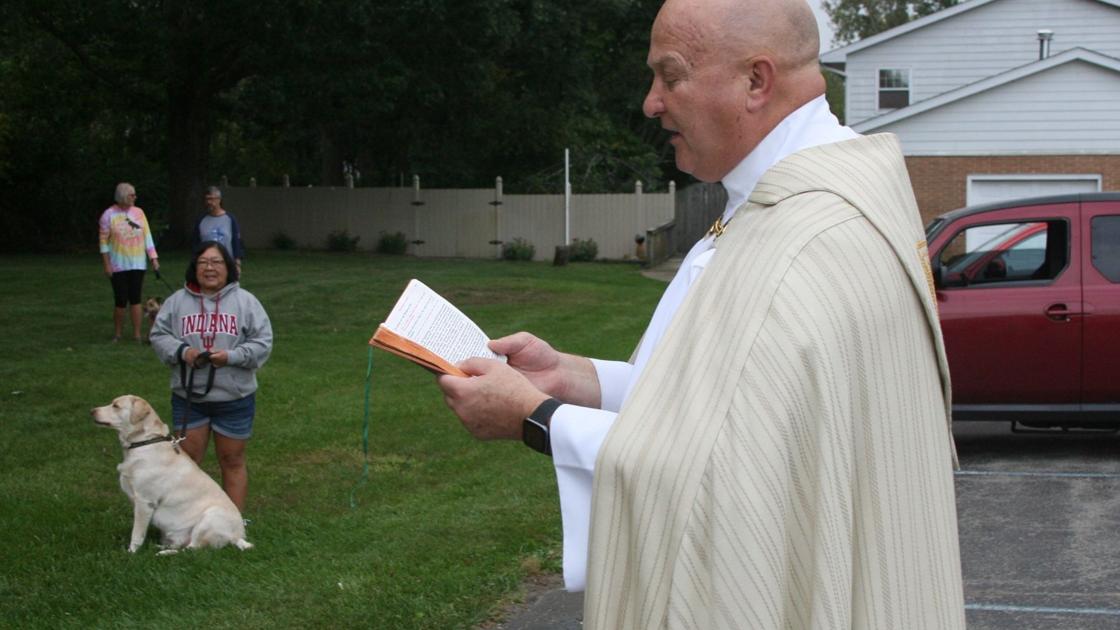 Pet Blessing Attracts Menagerie of Believers | Porter County News
Besides the usual pets, McCarthy remembered the blessing of snakes and a horse arriving with its owner on board.
Vicky Acevez from Chesterton brought Olive, an old English Sheepdog.
"Like my mom said, he's a little bit crazy and he needs a good blessing," Acevez said. "But it's always good to thank your pet."
Chet Kapica, from Valparaiso, came with Emma, ​​a white shepherd, and Gabby the parrot.
"I like everything about them," Kapica said. "They are almost like a child. They are better than children because they listen better.
Maura Hunt, from Burns Harbor, brought Bertha, a pit bull rescue dog. Over the years, Hunt has taken in 10 dogs as rescues. As for Bertha, Hunt noted, "She needs a blessing."
The Bible speaks in many areas of animal care.
In Proverbs 12:10: "Whoever is righteous has regard to the life of his beast, but the mercy of the wicked is cruel. "
Pet blessings are not just a Catholic custom. Many synagogues now hold animal blessing ceremonies which they believe originate in ancient Judaism.
The Jewish ceremony is often celebrated on the seventh day of Passover in the spring to celebrate the emancipation of the Hebrews from slavery in Egypt over 3,000 years ago. This liberation applied to beings with two and four legs.