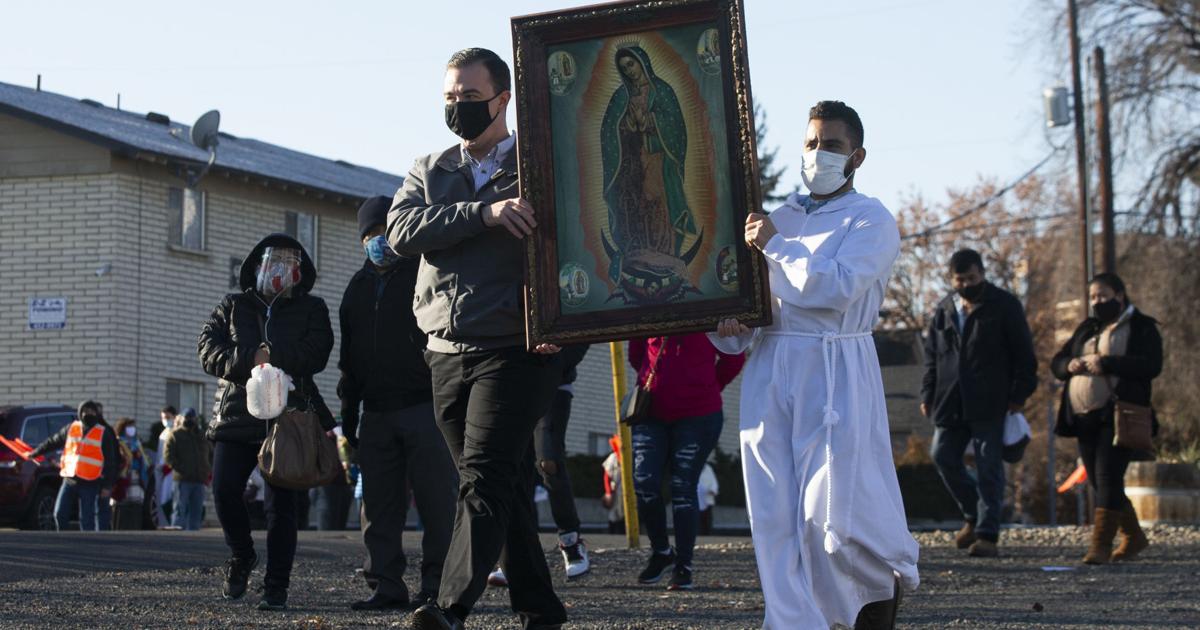 Our Lady of Guadalupe Procession scheduled for Sunday in downtown Yakima | Local
YAKIMA – Streets will be closed in Yakima as more participants honor Our Lady of Guadalupe in a Sunday afternoon procession between St. Paul's Cathedral and St. Joseph's Church.
The feast day of the Patron Saint of the Catholic Church for Latin America is December 12, and this year many more members of the community will be able to participate in the celebrations, compared to the severely restricted attendance at Masses and Mass. ceremonies in 2020 due to the covid19 pandemic.
"This is a day when we celebrate Our Mother, Our Lady of Guadalupe, and her apparition in Saint Juan Diego," said Alma Benitez, a volunteer who helps organize the Sunday procession. "It's a celebration of what his appearance has done for Indigenous people. It gave hope during a difficult time in Mexican history.
Catholic tradition has it that the Virgin Mary, mother of Jesus, appeared to an indigenous peasant, Juan Diego, on several occasions in December 1531 at a place called Tepeyac Hill, near present-day Mexico City.
Speaking in Diego's native language, she asked to have a church built in his honor on the site. Tradition has it that Our Lady of Guadalupe cured Diego's uncle, Juan Bernardino, of a serious illness and directed Diego to collect roses from the top of Tepeyac hill. They don't grow there, and by bringing the flowers to the local archbishop, Diego could prove Mary appeared to him and the church would be built.
When Diego opened his tilma, or cloak, in front of the archbishop to show him the roses, they fell to the ground, revealing on the fabric the image of the Virgin of Guadalupe, according to Catholic tradition.
The mantle is now inscribed in the Basilica of Our Lady of Guadalupe in Mexico City, and Juan Diego is now a saint, canonized by Pope John Paul II in 2002.
This year's procession will begin around 2:30 p.m., following the conclusion of the 1 p.m. Spanish Mass at St. Paul's Cathedral, 15 S. 12th Ave., Yakima. The route follows 12th Avenue to Yakima Avenue, heads east to downtown, then heads north on Third Street to St. Joseph Parish.
Fr. Jesus Mariscal, parish vicar of Saint Paul's Cathedral, worked with the city to obtain permits for this year's procession, Benitez said.
"We had it last year, but we walked the sidewalks. This year we have permits from the city, so the streets will be closed, "she said.
"For many Mexicans, it reminds them of their home… it's a way to go back to our roots.
More details on Our Lady of Guadalupe celebrations are available on the St. Joseph Parish website, stjosephyakima.com