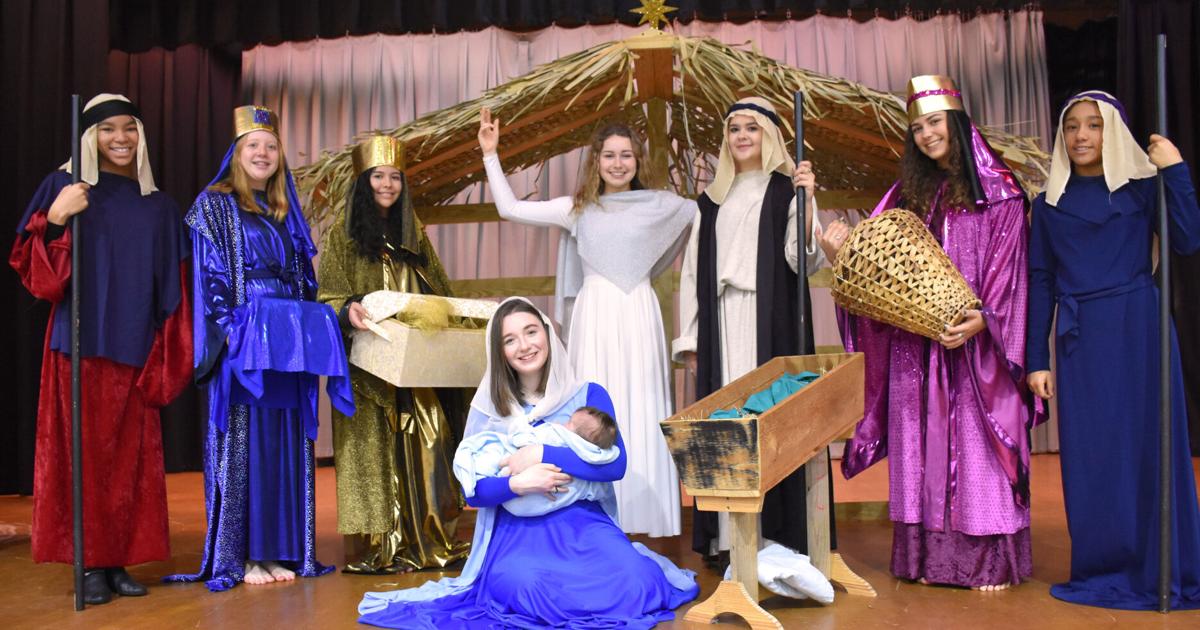 Masses of thanksgiving to Our Lady of Guadalupe and other news of the faith | Crescent City Community News
THANKSGIVING MASSES: Devotees are invited to bring a small item that will be on their Thanksgiving table for a blessing at 6 p.m. on November 24 or 9:30 a.m. on November 25 at Our Lady of Guadalupe / International Shrine of St. Jude, 411 N. Rampart St., New Orleans.
CAROLS IN THE CHAPEL: The National Votive Shrine of Our Lady of Prompt Help will host a Caroling in the Chapel event from 3 p.m. to 4 p.m. on Sunday, December 5 at 2701 State St., New Orleans.
ADVENT BREAKFAST: Magnificat Metairie will be hosting an Advent Breakfast from 9 a.m. to noon on December 11 at the Airport Hilton, 901 Airline Drive, Kenner. Reverend Sidney Speaks, pastor of St. Joseph the Worker in Marrero, will be the guest speaker. To make a reservation, send a check for $ 25 to Magnificat Metairie, c / o Jane Margavio, 306 Ormond Meadows Drive, Unit A, Destrehan, LA 70047 or pay $ 27 online at www.magnificat-ministry.org/la- metairie. For more information, call (504) 884-6152.
ADVENT OF REFLECTION EVENING: Father Sidney Speaks from St. Joseph's Church the Worker will host an evening of Advent reflection on Thursday, December 9 at the National Votive Shrine of Our Lady of Prompt Help, 2701 State St., New Orleans. There will be an optional Mass at 5:00 p.m., followed by presentations at 5:45 p.m. and 6:30 p.m. To register, go to www.signupgenius.com/go/4090f45aba822a4fa7-olps7.
ST. LUCY MASS: A mass in honor of Saint Lucia of Syracuse, the patron saint of eye diseases, will be held on Saturday, December 11 at 4 p.m. at St. John the Baptist Catholic Church, 1139 Oretha Castle Haley Blvd., New Brunswick. Orleans. The relic of Saint Lucia will be offered for veneration.
SERVICE FOR GRIEVING PARENTS: A candle in remembrance of our children for bereaved parents and their families and friends will be at 6 pm Sunday, December 12 at St. Alphonsus Catholic Church, 14040 Greenwell Springs Road, Greenwell, Springs. For a personal invitation, call the church office, (225) 261-4650.
BLUE MASS: First Responders from St. John the Baptist Parish gathered on November 9 for a Blue Mass led by Reverend David Ducote at St. Joan of Arc Catholic Church in LaPlace. Deacons Dennis Obienu and Maurice Casadaban attended Ducote. Students from Sainte-Jeanne d'Arc were also present to show their support for the first responders. The Fourth Degree Knights of Columbus served as a guard of honor.
BREAKFAST WITH BABY JESUS: St. Mary's Dominican High School will be hosting a Breakfast with Baby Jesus event from 10 am to noon on Saturday, December 11 at campus, 7701 Walmsley Ave., New Orleans. Activities will include a living nativity scene presented by the Dominican Drama Club, craft workshops, photos with Santa Claus, storytelling with Mrs. Claus and holiday songs with the Dominican choir. Registration is $ 30 per family and includes up to four participants. Each additional participant is $ 5. To register, visit www.stmarysdominican.org/event/breakfast-with-baby-jesus-3.
OUR LADY OF PROMPT SUCCO: Eucharistic worship will be offered at the National Votive Shrine of Our Lady of Prompt Help, 2701 State St., New Orleans, from 7:30 a.m. to 4:30 a.m. every first Thursday through May. To register as a volunteer or for more information, call (504) 473-6750.
CHRISTMAS LUNCH AT THE HOUSE OF THE ALLIANCE: Parishioners at St. Rita Cascia Catholic Church in Harahan are hosting a Christmas lunch for approximately 180 homeless teenage residents of Covenant House, 611 N. Rampart St., New Orleans, continuing a holiday tradition that has begun in 1987. To help by donating prepared food, call Eddie Rafidi at (504) 382-0389 or Maria Blanchard at (504) 813-1930.