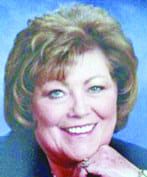 Janice Jones Hauzen – Catholic Intermountain
Friday 01 October 2021
March 27, 1948 ~ March 28, 2021
Our beloved wife, mother, grandmother and friend, Janice Jones Hauzen, 73, passed away peacefully in her home in Orem in the loving arms of her husband and daughter on March 28, 2021.
Janice was born on March 27, 1948 to Stanley and Fae Jones. She grew up in Lehi with a younger sister. She graduated from Lehi High School, then became a cosmetologist. Most of his career has been spent working for the Catholic Church. She has worked as an accountant, helped develop and administer the American Fork Children's Center in St. Peter's, oversaw numerous construction projects, and served as an office manager in St. Francis and St. Peter's.
Janice met the love of her life Joseph B. Hauzen and they got married at St. Francis of Assisi Catholic Church. They had a daughter and shared over 50 wonderful years of marriage together.
Janice's greatest joy was her family. She devoted every effort, thought and time possible to her family and grandchildren. She loved spending time with her granddaughters more than anything and was very proud of everything they did.
Janice was extremely dedicated to her faith, spending many hours each week supporting her religious community by volunteering at numerous events and facilitating fundraising efforts. She was elected Woman of the Year as well as President of the Women of Saint-François and President of the Women of Saint-Pierre. She has also served on the parish council in many different roles over the years.
The love we have for her cannot be measured or replaced; she will be sadly missed by all who knew her.
Janice is survived by her beloved husband of over 50 years, Joseph; her daughter and son-in-law, Natalie and Greg Manolakis of Riverton; and three beautiful granddaughters who were the center of her universe, Alexis, Isabella and Charlotte. Janice is also survived by her sister, Kaleen Lehmberg of Lehi. She was predeceased by her parents.
The family would like to thank the wonderful doctors, nurses and all of the staff at Huntsman Cancer Hospital, University of Utah Health and CNS for their care and support. As well as a special thank you to Dr. Benjamin Solomon for his kindness, compassion and advice.
A funeral mass was celebrated on April 24 at the Saint-François d'Assise Catholic Church.