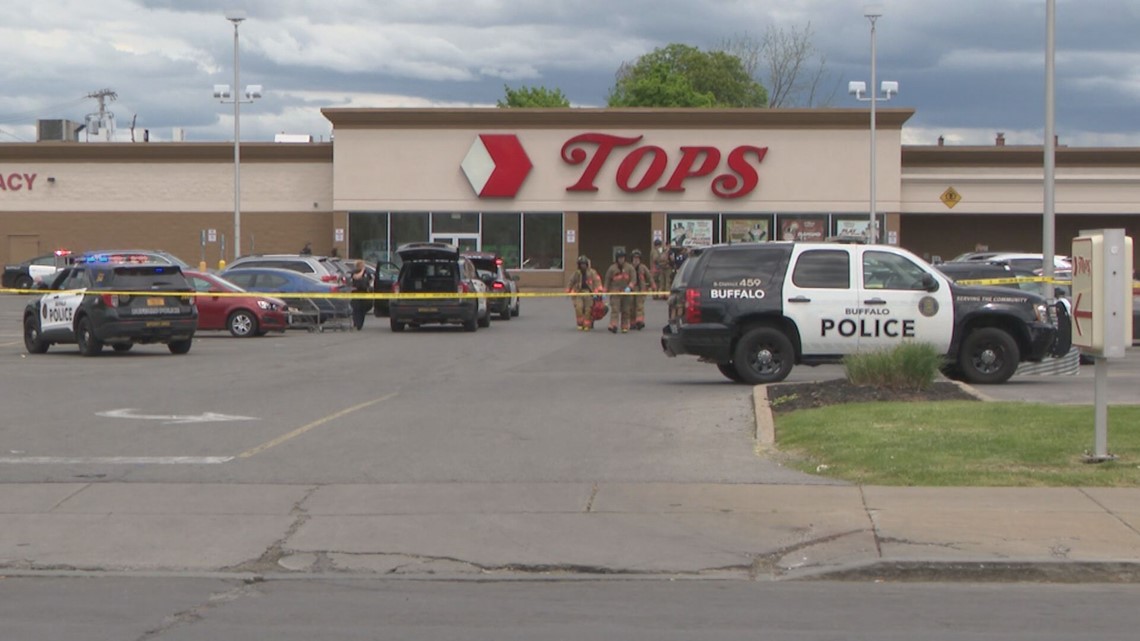 Churches hold Sunday morning services for victims of Tops shooting
The vigil is scheduled for 9 a.m. near the store and will include members of Voice Buffalo, Stop the Violence Coalition, Buffalo Peacemakers and others.
BUFFALO, NY – Several community churches on Buffalo's east side will hold Sunday prayer services in honor of the victims killed in the Buffalo mass shooting.
True Bethel Baptist Church holds services at 10 a.m. They are located at 977 East Ferry Street in Buffalo.
Elim Christian Fellowship, located at 70 Chalmers Avenue, will hold services at 8:30 a.m. If you can't attend, they also stream their services live on their website.
The Macedonian Missionary Baptist Church will hold morning services at 11:30 a.m. They are located at 237 E North Street in Buffalo. You can watch their live stream here: https://macedoniabuffalo.com/watch.
St. John's Baptist Church at 184 Goodell Street will hold worship services beginning at 9:30 a.m.
A vigil is also scheduled for Sunday morning to mourn and remember the victims of Saturday afternoon's shooting at Tops Market on Jefferson Ave. in Buffalo.
Members of Voice Buffalo, Stope the Violence Coalition, the Buffalo Peacemakers and others will gather near the store at 9 a.m.
In light of Saturday's shooting at Tops Market on Jefferson Avenue in Buffalo, a local church is asking the community to come together in prayer.
The Reverend Dr. Todd Leach, Senior Pastor of Westminster Presbyterian Church in Buffalo, posted the following note on Saturday evening:
Dear Westminster community,
Details of the horrific shooting in our Buffalo community have yet to be fully released, but the news so far is proving nightmarish. What we do know at this point is that one beautiful Saturday turned tragic as dozens of our neighbors suffered a vicious atrocity by someone with a gun, who was apparently on a diabolical mission to steal the innocent life.
We certainly need more than thoughts and prayers, but I believe these can be a start. Tomorrow (Sunday) evening at 5:00 p.m. we will meet in the sanctuary to offer a prayer service. I encourage you to attend so that we can uplift our neighbors in prayer as we commit to journeying alongside them. Together, may we more fully live our motto of being a city of good neighbours.
Meet at church and in the community,
Todd
Buffalo police told 2 On Your Side that in all, 13 people were shot. Eleven of the victims are African American, two are white. Four of the victims were store employees, they said. An ECMC spokesperson said they are treating the three survivors who are currently in stable condition.