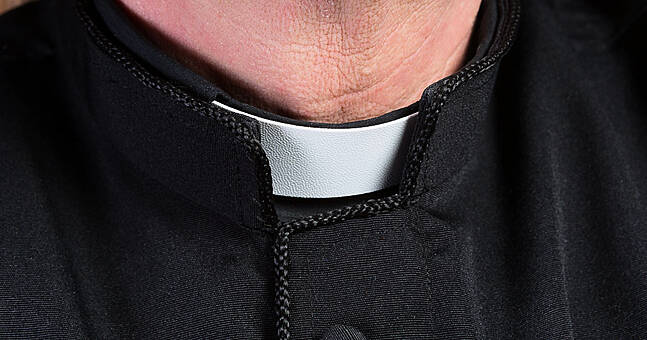 Catholic Church condemns 'anti-vaxx' priest for urging parishioners not to accept Covid-19 vaccine
The CATHOLIC Church has spoken out against an English priest who encouraged his parishioners to reject the Covid-19 vaccine.
Father George Roth, who has spoken publicly about his anti-vaccine stance, sparked outrage by telling worshipers that vaccines were "bioterrorism" and urging them to "do whatever you can" to avoid them.
He also said that those who force vaccinations on others "are conspiring with evil men who wish to [to] depopulate our world, "in an email to his parishioners at St Mary's Roman Catholic Church in Gosport, Hampshire, England.
Father Roth's behavior has since been condemned by the Catholic Diocese of Portsmouth as well as the local city council, which positively encourages people to get vaccinated.
The Catholic Diocese of Portsmouth said it was investigating the matter and was "disappointed" that Father Roth had expressed his "personal opinion".
A spokeswoman said: "The Catholic Diocese of Portsmouth is very disappointed that a family member of Mary Immaculate and Saint Francis in Gosport has publicly expressed a personal opinion on the Covid vaccination program which is contrary to the position official of the Catholic Church and the Diocese.
"The matter is being taken very seriously and an investigation is underway.
"We encourage all of our parishioners to benefit from the protection offered by the vaccine."