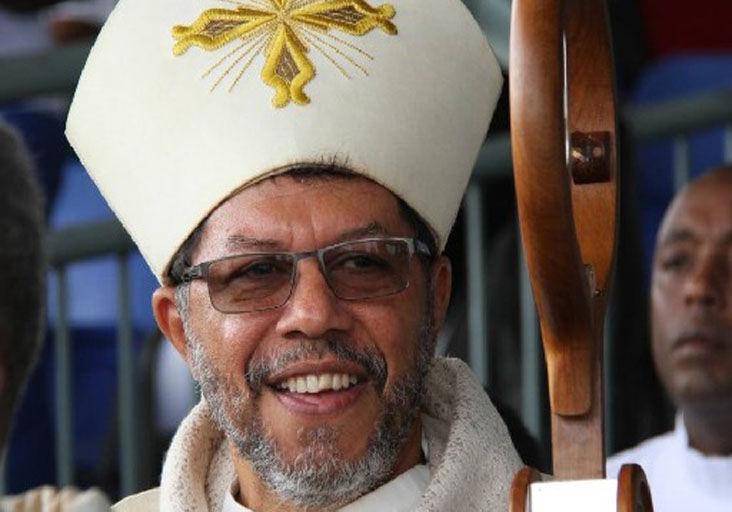 Cancer of corruption | Local News
ROMAN CATHOLIC Archbishop Jason Gordon yesterday lamented a country plagued by "corruption" and "disrespect", calling Trinidad and Tobago a place where "it is difficult to keep your soul intact".
Speaking at Sunday mass at the Living Water Community Chapel on Frederick Street, Port of Spain, Gordon sounded the alarm on the state of T&T and said, "We have stopped seeing it.
"Our country has become so corrupt that it is difficult for businessmen to live a decent life without sinning their souls in corruption, to keep their businesses alive. And that is a terrible thing.
The mass was broadcast live on the Archdiocese's Facebook page and was attended by church members in accordance with Covid-19 public health regulations.
The Archbishop went on to say, "We have become so disrespectful to each other, that it is difficult to keep your soul intact when you hear the levels of total disrespect, towards people and towards yourself and towards others… when you hear the levels of disrespect that people are willing to go to, I find it alarming… alarming. "
Gordon added: "It is as if we have stopped seeing both corruption and disrespect. It's cancer. This is causing us serious problems as a people.
However, the Archbishop said, "Jesus said, even in the midst of a culture like ours where corruption and disrespect is so real… take your disrespect".
"And bless them and make the right decision and trust that God will do it for you," Gordon said, adding:
"We need to have faith in this society we live in right now. "
No exclusivity
The Archbishop's Sunday ministry spoke of establishing guiding principles and asked the faithful to remember that "all the people of God have been called to holiness".
He recalled the story of John the Baptist, who prevented a man from casting out demons in the name of Jesus.
When told about this, Jesus told John that he should not stop anyone from performing miracles in his name.
Gordon said some believed those who did not meet certain criteria, such as social status, were not in place to do good works. He noted that Moses also encouraged participation in community leadership and said, "Have you ever heard people complain about people doing good? "
He said that Moses believed it was the Lord's intention that the Spirit be "given to all." He said that some people's religion is aimed at ensuring the eco-health and safety of the planet, but has no relation to God or religion.
Stating that he finds these people remarkable, because they sometimes oppose evil to protect the environment at great cost to themselves, Gordon said no one should think that such people have no right to s 'oppose evil.
He said many people spent time raising their Catholic children and then spending money on them to become atheists as their faith evaporates in the first year of college.
This was the cause of the "scandal" and the "stumbles," he said.
Gordon added, "One of the things this generation has lost significantly is the value of integrity. "
He said that God had been transformed into a "kind friend" who was always ready to forgive and that people had lost the value of God.
Warning that every life has a judgment, Gordon advised people to "start with the end in mind."
He said that his "end" was to finally get to Heaven and that if people started with that end in mind, there were many things that they would not do or participate in during that time. their life.