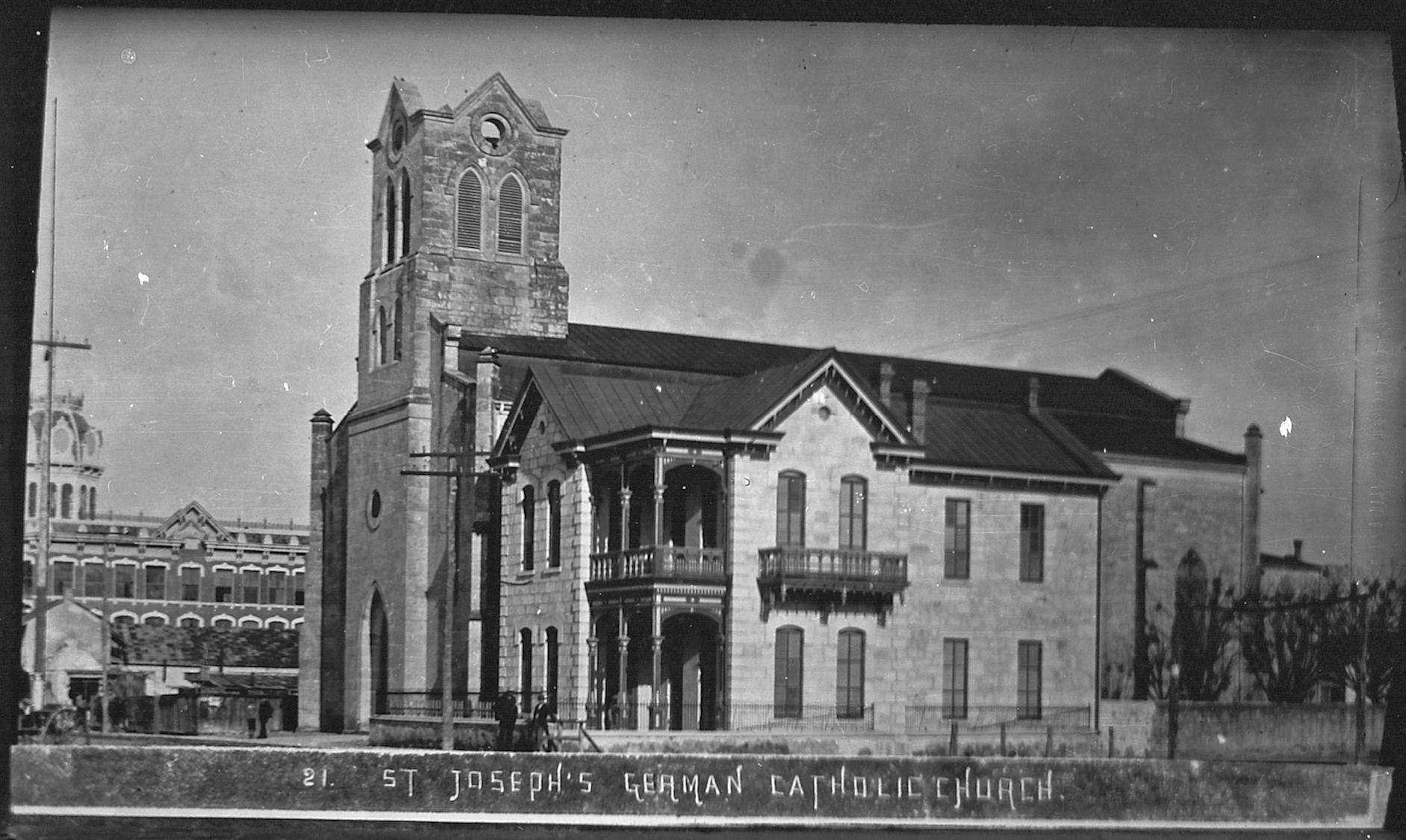 Before the Catholic Church in downtown San Antonio became 'St. Joske's,' St. Joseph's Catholic Church was one of the few buildings near the Alamo.
Many San Antonians still affectionately refer to St. Joseph's Catholic Church as "St. Joske's," a nod to the old-fashioned department store that failed to buy the downtown church in. 1945 and who instead built it around.
But Saint Joseph was not always surrounded by the former retail giant, or by the mall that later took its place and still surrounds the church to this day. In 1868, a procession of German-Catholic families laid the cornerstone of what is now East Commerce Street, when only the Menger Hotel and a few small buildings and horse-drawn carriages occupied nearby Alamo Plaza.