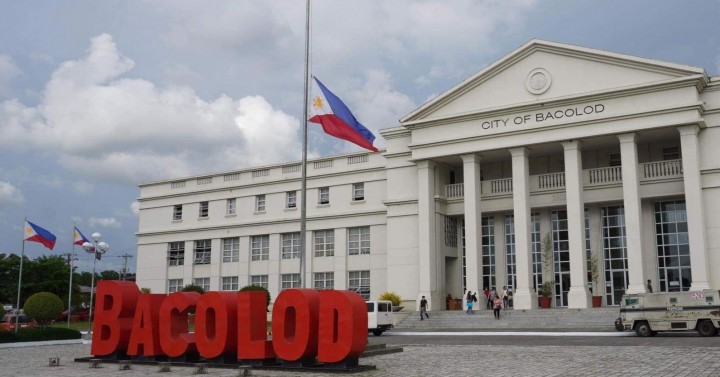 Bacolod religious leaders offer prayers for recovery from Covid-19
THE CITY OF BACOLOD – Leaders of various religious denominations jointly offered a prayer for recovery from coronavirus disease 2019 (Covid-19) for Bacolodnons during a virtual rally broadcast live by the city government on Wednesday evening.
Dubbed "A Prayer of Solidarity for the Healing of Covid-19," petitions have been said calling for the healing of sick people and the continued protection and safety of citizens and officials as well as frontline healthcare workers.
In his message, Mayor Evelio Leonardia said it was time for the people of Bacolod to reflect on what is happening, which is already beyond human comprehension and to offer prayers to overcome the challenges posed by the health crisis. global.
"It is now beyond human power to manage this pandemic. The only recourse we can run to is to pray. We must seek guidance and blessings from the Almighty, "he said.
"You can be a prayer group, a brigade, an army so that we can fight this together. We just have to pray together. This not only seems to be the best solution now, but maybe the only solution. Please continue to pray, "said the mayor.
Those who offered prayers were Bishop Patricio Buzon of the Diocese of Bacolod, Pastor Keven Giovanni Cañal of the Seventh-day Adventist Church, Pastor Greg Magracia of His Life Ministries, Bishop Virgilio Amihan Jr. of Iglesia Filipina Independiente, Pastor Joe Ascalon of Ikthus Bacolod, Imam Monib Cali of the Bacolod Islamic Center, Pastor Fernando Jacolbe Jr. of Jesus is Lord Church Worldwide, and Pastor Dave King of Trinity Christian Fellowship.
Dr Edwin Miraflor, head of the City Health Office, reminded Bacolodnons to continue to follow Covid-19 health protocols, including vaccination, to protect themselves from the virus.
"It is solidarity because the virus does not distinguish whether you are a patient or a doctor, whether you are rich or poor. We reflect on the lives of family and friends who have succumbed to Covid-19. We honor them in our prayers and we pray for the healing of our country and our city in particular, "he added.
Dr Chris Sorongon, Medical Assistant of the Emergency Operations Center Task Force, paid tribute to frontline doctors and called on the people of Bacolod to say a prayer for those who continue to risk their lives to care for the patients in the midst of the Covid-19 pandemic.
As of October 27, Bacolod had registered a total of 22,895 cases of Covid-19, including 1,617 active cases; 20,710 recoveries; and 568 deaths, according to data from the Western Visayas Department of Health. (ANP)